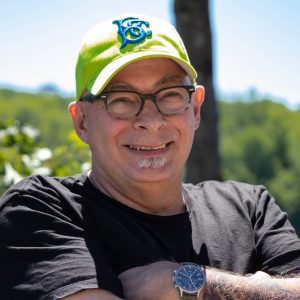 Robert J. Howe has published short fiction in Salon.com, the magazines Analog, The Flatbush Review, Electric Velocipede, Black Gate, Intergalactic Medicine Show, Pandora, Pulphouse, Tales of the Unanticipated, Weird Tales, the Russian science fiction magazine Esli (If), and the anthologies Newer York and Happily Ever After, among other publications. He is the editor, with John Ordover, of the anthology Coney Island Wonder Stories.
His poetry has appeared in The California Quarterly, 50 Haiku, Punch Drunk Press, Serving House Journal, the Loch Raven Review, Main Street Rag, and The Piltdown Review.
He is a graduate of Brooklyn College with a bachelor's degree in journalism and history, and the Clarion Writer's Workshop at Michigan State University.
Howe has served in the U.S. Coast Guard and was a civilian merchant seaman with the Military Sealift Command. He currently works in communications and media relations in higher education. He is a two-finger typist.
Copyright © Robert J. Howe