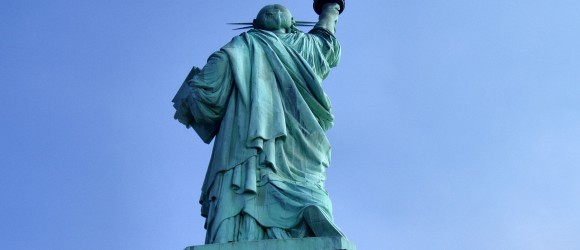 Who is the most patriotic
American?
Is it me, born into a cocoon
Of postwar Americanness
and nurtured on a diet of Wonder Bread
and red, white, and blue TV
(good guys wear olive drab),
or is it The Other
–seduced by the Scylla and Charybdis
of opportunity and equality–
to cross oceans and deserts, to
ford brown rivers and bluff
hard-faced men at iron gates.
I'm not sure I know
What It Means to Be Free,
raised up staring at
Liberty's back;
having to read Emma's verse
in the funhouse mirror.