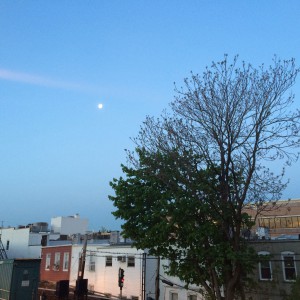 I'd forgotten the sky
existed,
until I saw the moon today;
two hundred and thirty eight thousand miles above
my earthbound fears.
I've driven cars that far,
if not any one car,
on city streets and highways, and once,
disastrously, on a logging road,
cut though an Oregon forest
like a coroner's incision;
perfectly straight, perfectly functional, and perfectly ugly.
Only booted feet and gloved hands have
touched the moon, and
at that, it has driven men
quietly insane.