The New Rules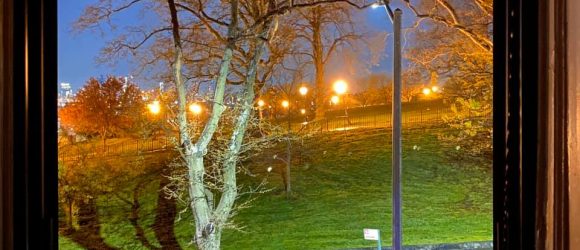 Fear makes you stupid,
and it doesn't matter
what you're afraid of.
Camouflage goes with everything
which is another way of saying
value substance over style.
You shouldn't seek positions of responsibility
unless you're willing to make difficult decisions.
Books are not medicine;
read what you love.
Rust never sleeps:
that does not absolve you of your responsibility
to sand it away and apply fresh paint as necessary.
There is no finish line.
We are creatures of loss and creatures of joy.
Let yourself have both, or you'll have neither.
You can't attend to the fall of every sparrow: that's god's job, and even he doesn't appear to be up to it. And if you run around telling all the people, "the sparrows, the poor sparrows!" You'll just exhaust yourself and everyone else. Catch the sparrows you can. The ones within reach. The ones that flutter in your eaves. The ones that land on your table and beg for crumbs. That is your portion. Think of it as god delegating.
I get it: you're waging a war on ignorance and suffering. Good. Worthy cause. Start with yourself. You can't sit with someone else's pain unless you can sit with your own. And I don't mean to make it sound easy: it is hard.
Books about doing fly off the shelves; books about being languish on the remaindered table. Work that little koan around in your head when a freight train full of shoulds pulls into the station. All the things you should be doing are a wall between you and yourself.
Animals with big brains play. Nothing is built into the OS without a reason: be suspicious of anyone who tells you that play is a side effect. You eat to play. If Calvin and your employer say otherwise, it's not because they have your best interests at heart.
I'm telling myself this—you, you who are reading this, are just witnesses. I'm the one who needs to wrestle with these questions. I know they sound like statements, but if I'm going to know anything worth knowing, and write anything worth reading, I should start with the admission that I don't have the keys to the kingdom, either.