Like most faults
it starts small,
the Hudson Canyon,
front porch of the eponymous
delta, drowned
when the glaciers receded.
It runs away
from the shallow pubic triangle
of New York and New Jersey;
Babylon's great whore,
inseminated with the runoff
of four hundred years
of mercantilism.
At bottom a toxic, aphotic hell
where methane pits leak
ten thousand feet
under the waves, and under pressure,
a bare degree above freezing.
There exists
a permanent snowstorm
of mercury and lead, PCBs, chlorine,
nitrates, phosphates, and petrochemicals, mixed
with the decomposing cells
of every living thing,
falling gently in midnight drifts
as exotic and deadly
as the moons of Jupiter.
Citizens of the republic
of light and air
need rarely consider
our effluential issue;
for the pretty waves, the pretty waves
that never stir the midnight country.
©Robert J. Howe, 2016
old leather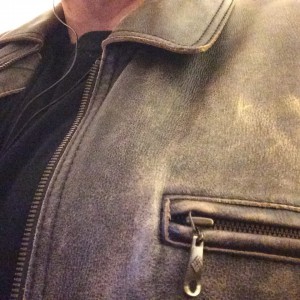 jacket pockets inside and out
zippered, flapped, and
plain
larded with museum tags;
faded restaurant receipts
for meals enjoyed, and not;
a crushed penny from the zoo
hand-cranked, a tiger, if you look
closely;
a religious tract—
pocketed rather than pitched, to not offend the chestnut-haired girl who pressed it on you
—shares a silk-lined pocket
with a jiggle joint flyer
of another brunette whose affections
are purely transactional;
a ticket stub has worked itself
into the lining,
you don't remember how the movie ended,
but the joke you shared over the popcorn;
looking for change
your fingers close
on a key card
from a hotel misadventure
so for a moment marvel
at your own capacity;
and oddly, a cat's eye marble
rescued from the gutter,
chipped but still bright.
you wear your relationships close
against the chill of November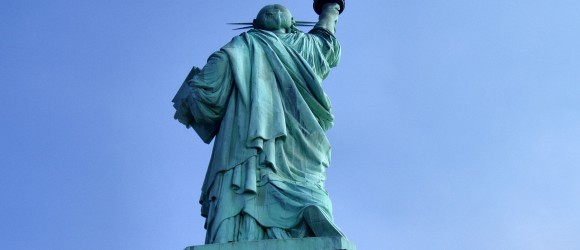 Who is the most patriotic
American?
Is it me, born into a cocoon
Of postwar Americanness
and nurtured on a diet of Wonder Bread
and red, white, and blue TV
(good guys wear olive drab),
or is it The Other
–seduced by the Scylla and Charybdis
of opportunity and equality–
to cross oceans and deserts, to
ford brown rivers and bluff
hard-faced men at iron gates.
I'm not sure I know
What It Means to Be Free,
raised up staring at
Liberty's back;
having to read Emma's verse
in the funhouse mirror.